Beverage Says...
A whiskey guy is different from a red wine gal is wholly different from a smoothie person. What you drink defines who you are. Be sure your beverage says what you want it to say. What does your beverage say about you?
(Personal conceptual work, both written and illustrated by me and available on my illustration shop)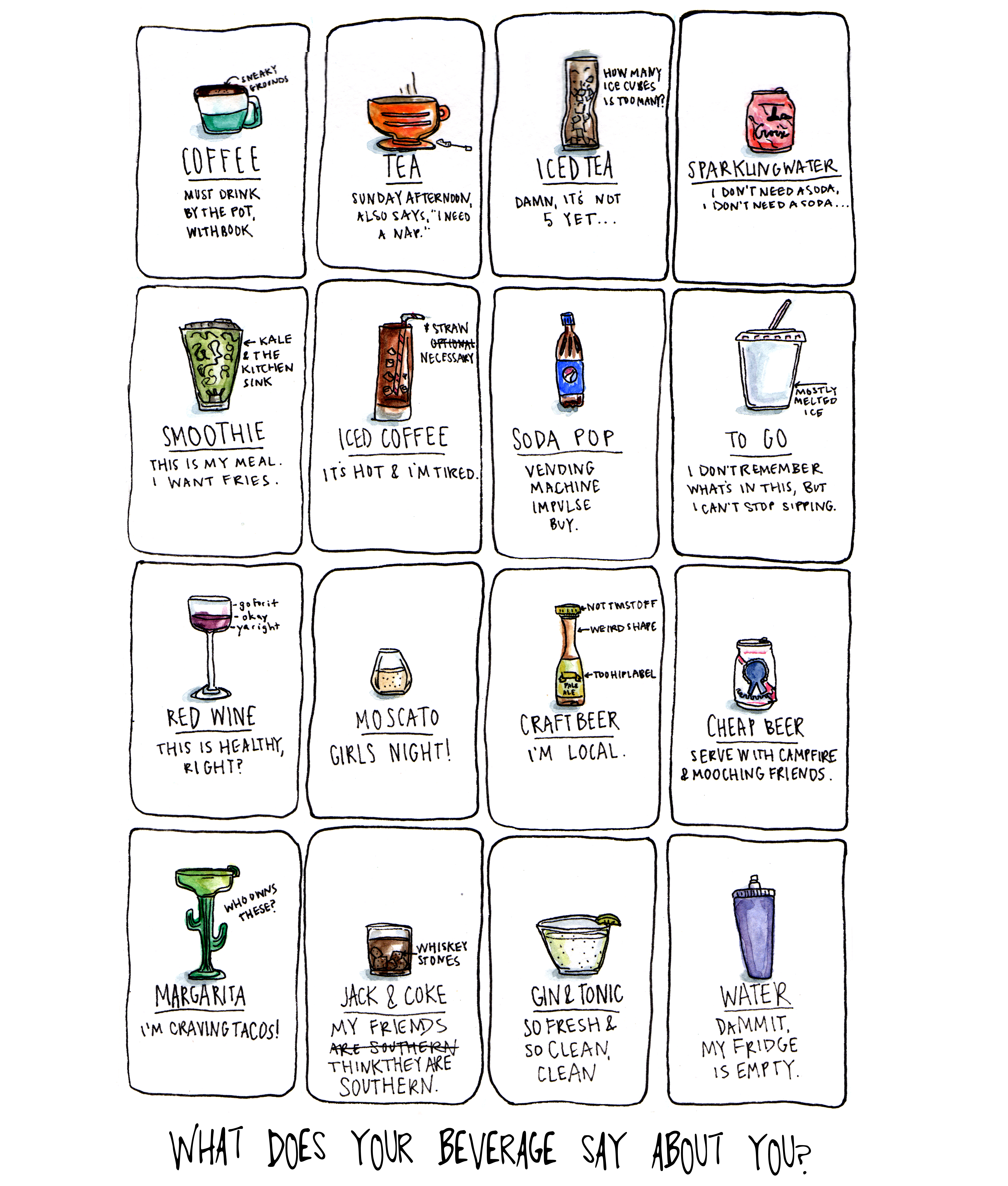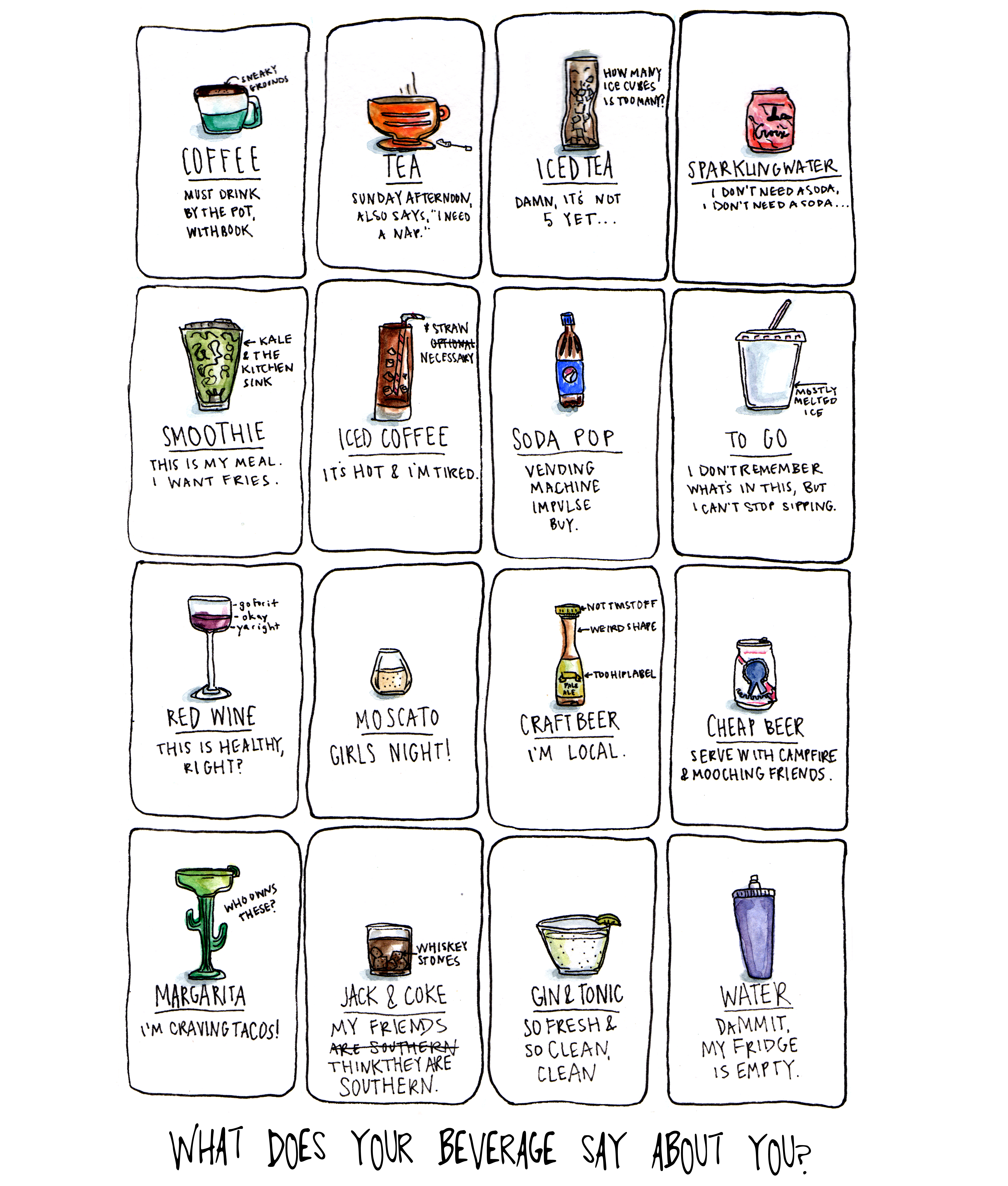 At the bar...
Establishments can create their own beverage sayings using their well and speciality drinks and have them printed on napkins.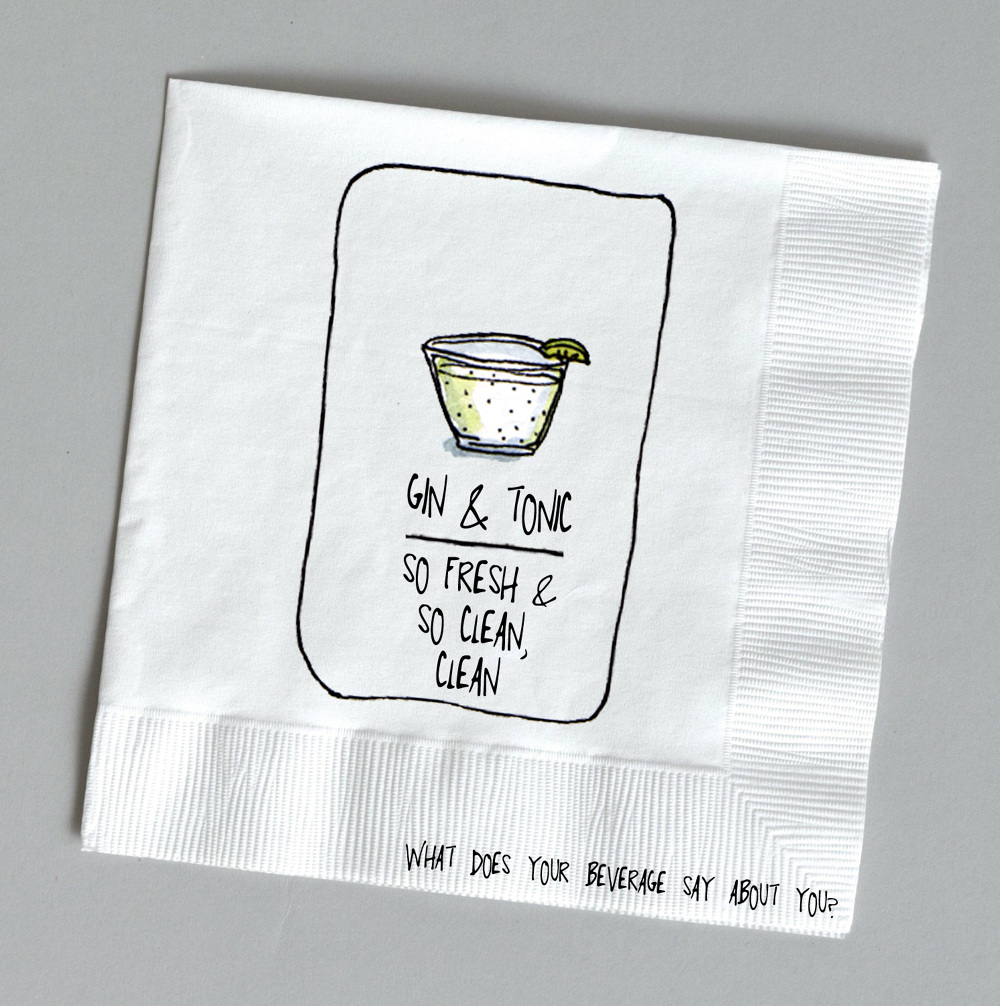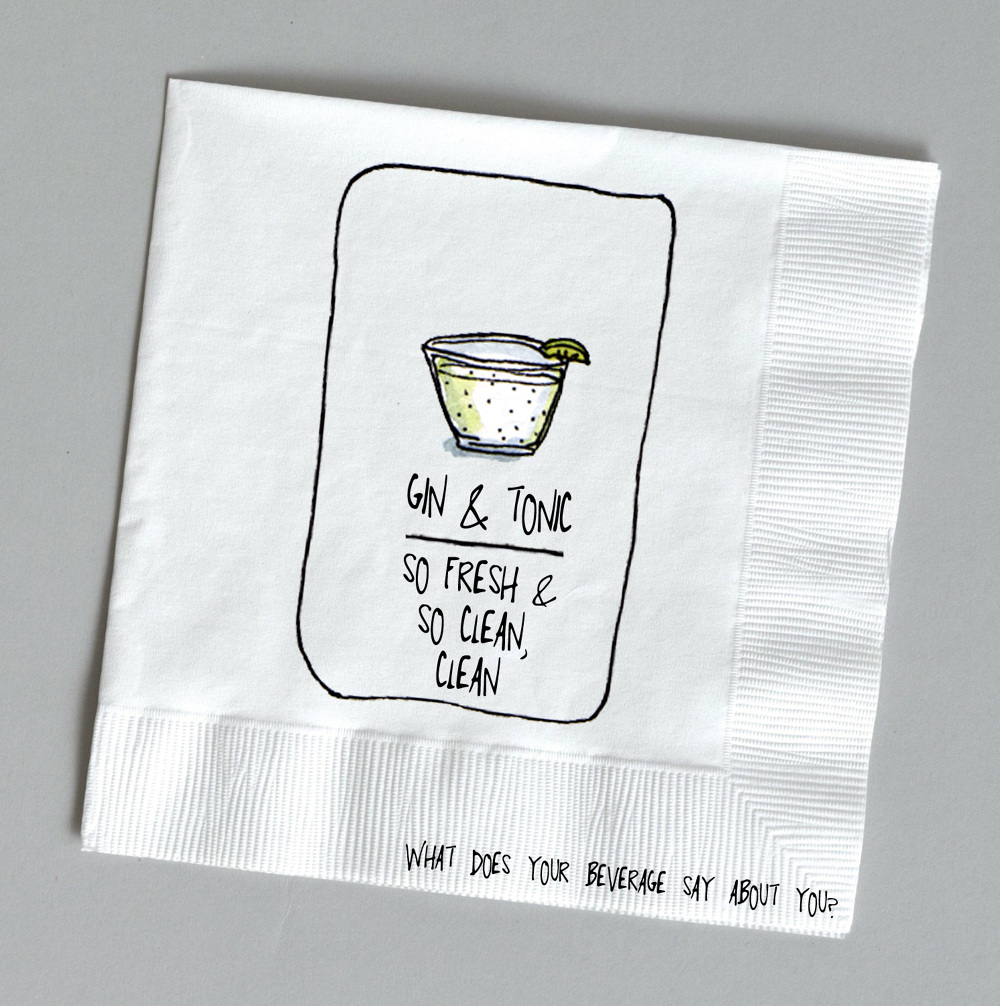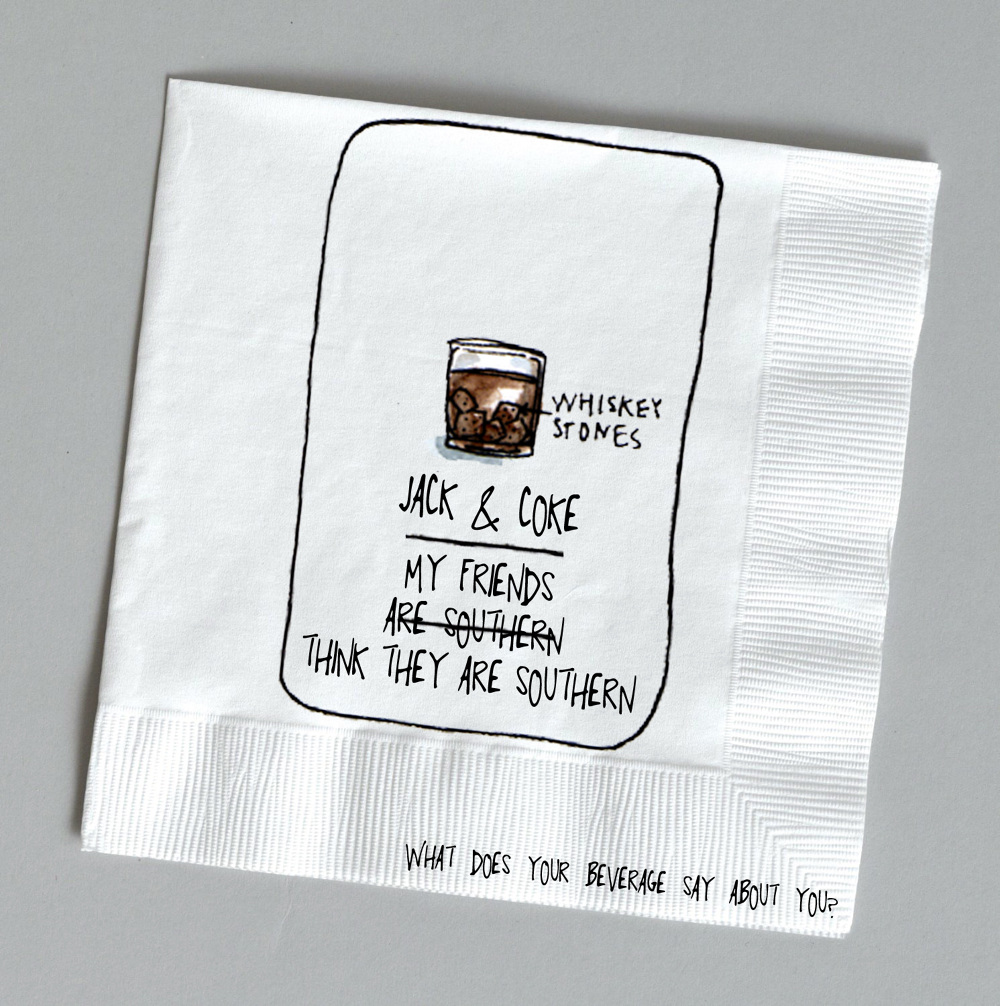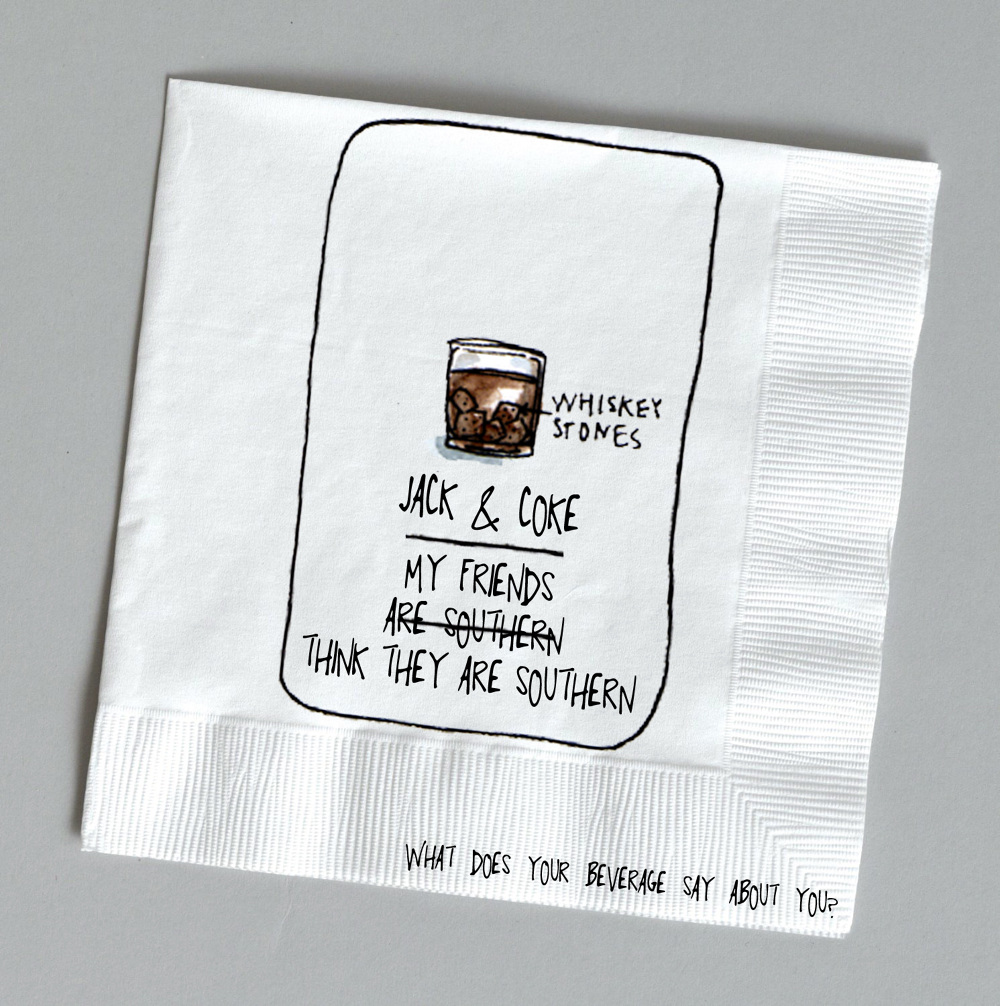 Online...
"Beverage Says" app allows users to create their own "beverage sayings" with the possibility of featured on the Beverage Says Instagram.